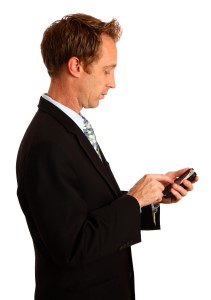 What's a mobile conversion?
Simply put, a mobile conversion is an instance of a user taking a desired action within your mobile app. This could be completing a sale for example, or even just filling out and submitting a form. They differ from download conversions in that they are accomplished in-app, after the initial download of the app has already occurred.
Not everyone needs to worry about mobile conversions in their applications, but if you're building an app where conversions are key, few things are more important than increasing that rate.
Mobile traffic now accounts for over 16% of all web traffic, and in general, businesses have done well in acquiring users for their apps: by 2016, there will be 2 billion smartphones in use worldwide, with an average of 27 apps per phone.