Social networking has been gaining in popularity in recent years; and so has social sharing. At the moment, this feature is an integral part of any successful mobile app, in particular the ones meant to deliver their mission to as many people as possible.
With Appery.io, you can significatly simplify integrating the Social sharing feature into your mobile app and involve a wide audience by adding Cordova SocialSharing plug-in. And the beauty behind it is that creating such an app is just a matter of several clicks!
Moreover, for your convenience, we created a ready-to-go sample app, Ionic 5 Social Sharing plug-in Sample App, that can be used to share links, images, and text messages out of the app on social platforms or by email.
The best of it is that to get the sample app working on your device, you do not even need to create the app. You can simply use our Appery.io Tester app (it is free and available for both iOS and Android) to scan the sample app QR code we already generated for you and run it on your device: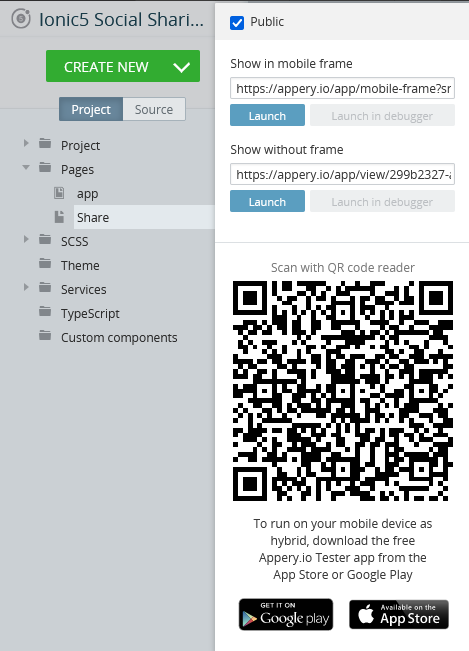 Also, before starting the app make sure you have the needed app(s) (Twitter, Facebook, Instagram, email app, etc) installed on your mobile phone: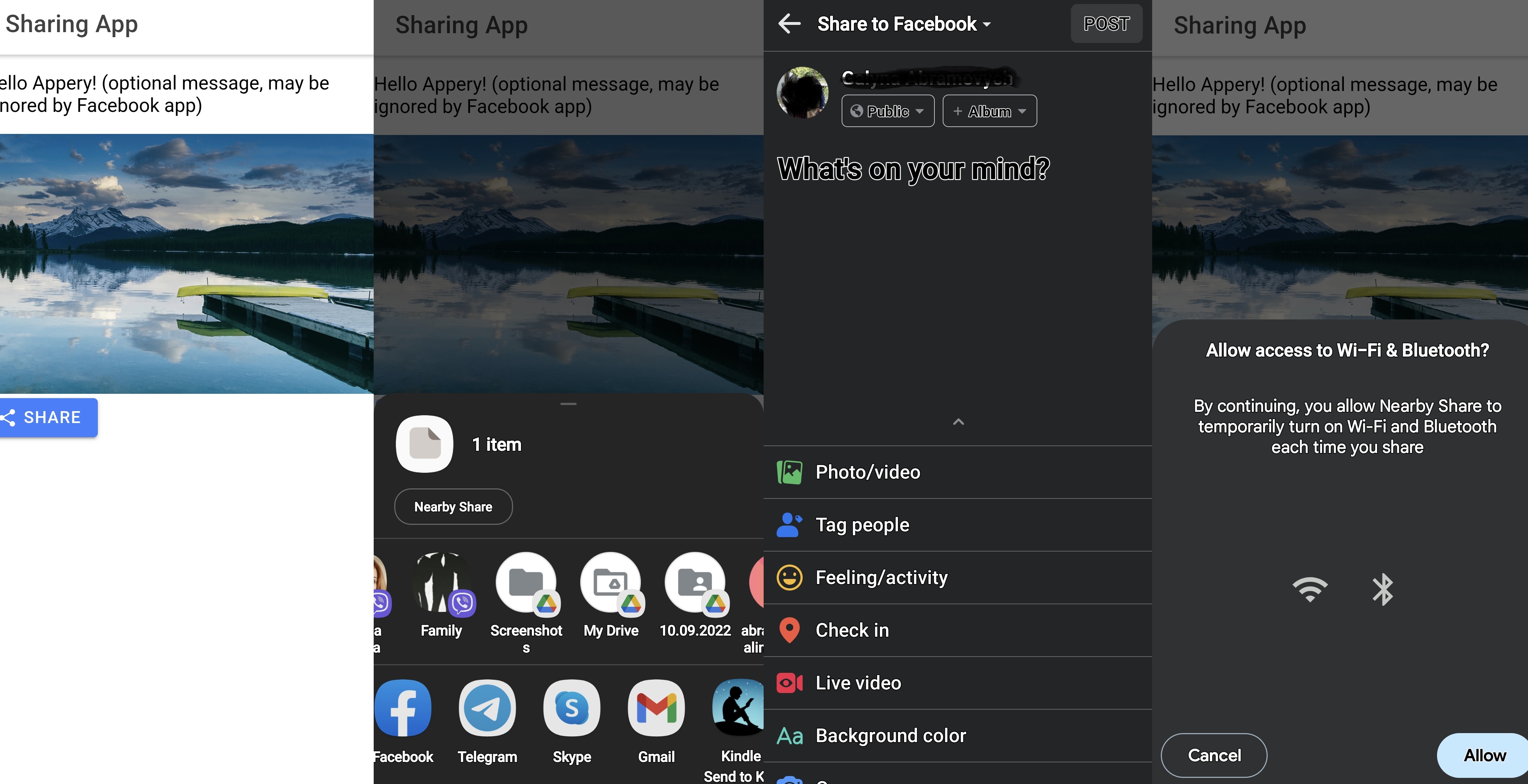 But if you would lke to go further and learn all the ins and outs of how it was created, you are free to follow the detailed tutorial. Also, you can try it by recreating the app from the backup (note that you will need to be registered as an Appery.io user to do it).
New to Appery.io and do not know where to start? You might find our Getting started series or step-by-step quick start tutorials useful.
PS A great tip from the Appery.io Team: it's easiest to start developing by following our educational video guide.
Interested? Then click below to sign up and feel free to experiment with many more our sample apps out there.