Posted: August 2nd, 2015 | Author:
Dmitry Zaytsev
| Filed under:
AngularJS
,
API
,
API Express
,
Features
,
New release
,
News
| Tags:
AngularJS
,
API
,
api express
,
features
,
News
,
release
The new update has a lot of new interesting features. Read more to learn what's new in Appery.io, and register for our upcoming webinar to see a demo of all our new features.
Social network integration is now faster and simpler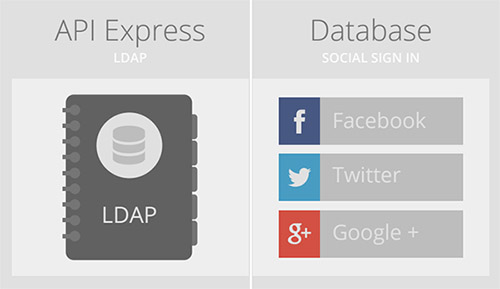 The vast majority of mobile apps require users to sign up by providing certain credentials. This is a cumbersome process that requires the user to remember yet another password. By giving users the ability to sign in via social networks, you can improve user experience and make familiarization with your app easier.
By providing the social network integration out-of-the-box, Appery is significantly simplifying the process of adding identity to mobile apps. Adding the social network authentication can literally be done in a few clicks by visually configuring the database settings.
You can find the social network login API and detailed instruction on how to use this feature here. We've also modified the getting started tutorial by adding the social login feature. You can find it here.
---