We just published a bunch of new UI themes. We took all our existing themes and updated them to look modern and flat.

To simplify working with themes, the themes are available as plugin and can be imported to your app as any plugin:
Open your Appery.io app.
Click Create new > From Plug-in and check Modern and Flat UI Themes. Click "Import selected plug-ins".
We used the old theme name and added the word -flat to the new themes.
Feel free to combine different themes with "flat" suffix and swatches to find look that fits your needs. We prepared a demo page with most popular components on it so you can see how it looks.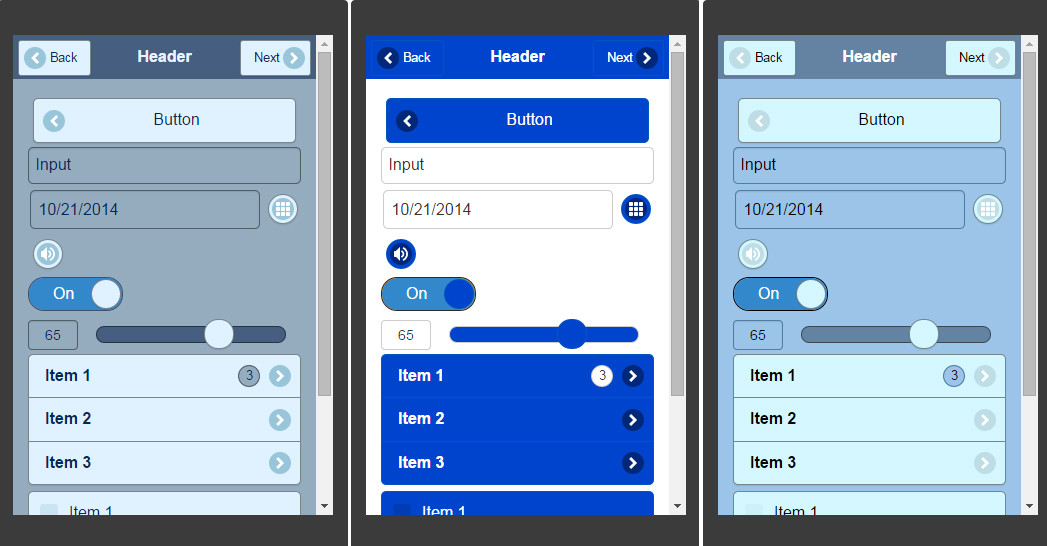 We decided to make new themes available via plug-in because it's a convenient way to add them to your Appery.io app. When a plugin is imported, you get a local copy of the stuff (themes in this case). This will allow us to modify or add new themes to the plugin without affecting your app.

Let us know if there are themes you would like us to add by emailing support@appery.io.
One last thing, you can always create a custom theme by using the jQuery Mobile ThemeRoller tool.