If you are building a mobile web app in Appery.io, you can instantly host the app (give it a URL). Here is how. When you create an app, the default type is Mobile App (hybrid app with Apache Cordova). To host the app, first switch its type to Mobile Web by clicking on Hosting tab: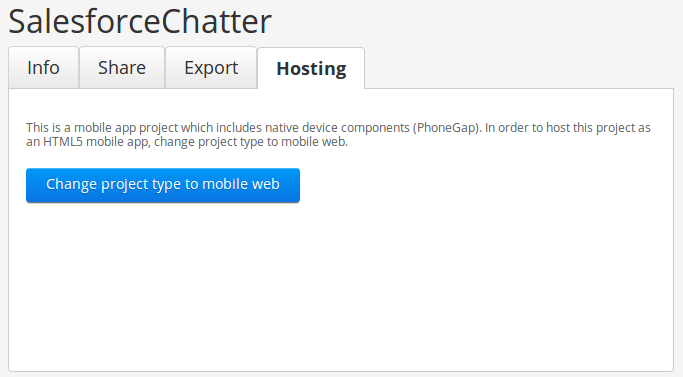 Click Change project type to mobile web button. You will now be able to use an Appery.io domain (app_name.app.appery.io) or a custom domain that you already registered.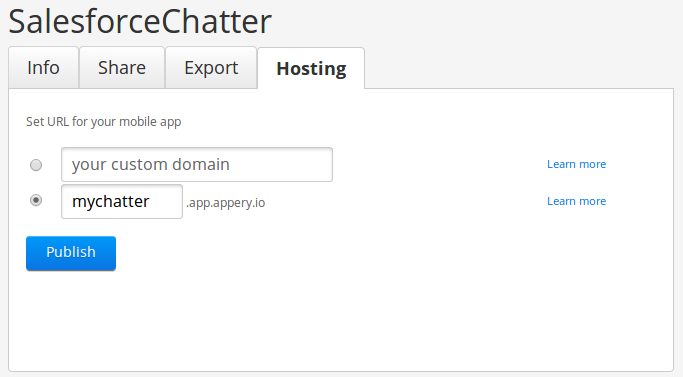 Click Publish and your app will be published on the URL specified in 2-4 minutes. It's that simple.