When you build an HTML5/jQuery Mobile app in Appery.io, you can instantly host the app. Every plan gets hosting. Yes, even the Free plan.
Simply go to Hosting tab.  You can use app-name.appery.io domain or a complete custom URL if you own a domain.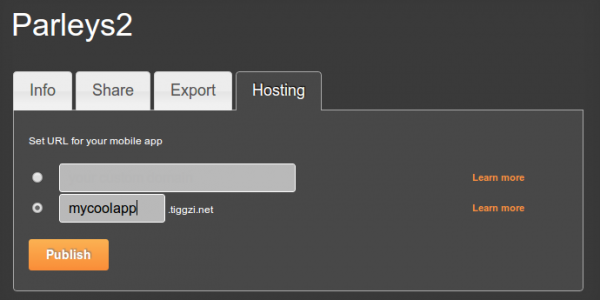 You can also publish the app right form the builder. If you don't see that option, go to Hosting tab and convert the app to mobile web type (the default new app comes with PhoneGap. Such app cannot be published as it might be using native device features).