Today Appery.io team released a minor update, release 1.2.6.3. In addition to some behind the scene improvements, we added a user survey (shown only once) and a number of small improvements.
When you login to Appery.io, you might be presented with a survey. It should take you under a minute to complete the survey. Please tell us how you use Appery.io and what features you would like to see.
Web Preview is now a 1-click action. Just click Web Preview button to see how your prototype looks in Web browser. If you need to configure preview, click the down arrow and select Configure.
We have made it even simpler to share your prototype. We have added popular share icons to Web Preview version. In case you don't want the icons in your Web Preview version, select Web Preview/Configure and uncheck Display share buttons in Preview.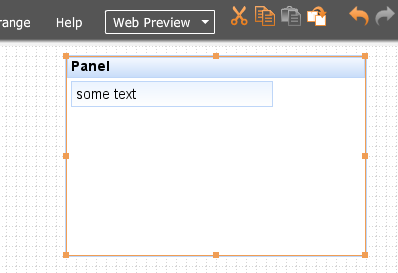 Export to HTML link is now visible right under the project name. It was previously an action in Options menu and many people didn't know it was there.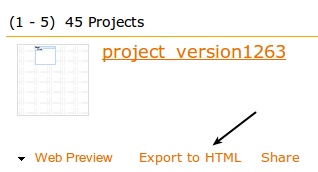 We also updated our home page with 3 simple steps you need to take to start creating, sharing and previewing interactive HTML prototypes. Check it out and let us know what you think!
Lastly, we fixed two issues reported by users.