Dear Appery.io Community!
We are excited to announce a new, no-code era for Appery.io!
From now on, you are free to try out something brand new, something that will definitely change the way you develop yet so much easy to use: Appery.io Templates!
With this release, we are introducing our first series of ready-to-go templates. Now, you can enjoy the versatility and power of the Appery.io platform without even writing a single line of code; all our templates are fully functioning, so all you need to do is select the template you want and hit the Create button.
Just like that, you'll find yourself inside a ready-made app, which you'll be able to test in a browser right away. You can also go even further and export it to check on your device: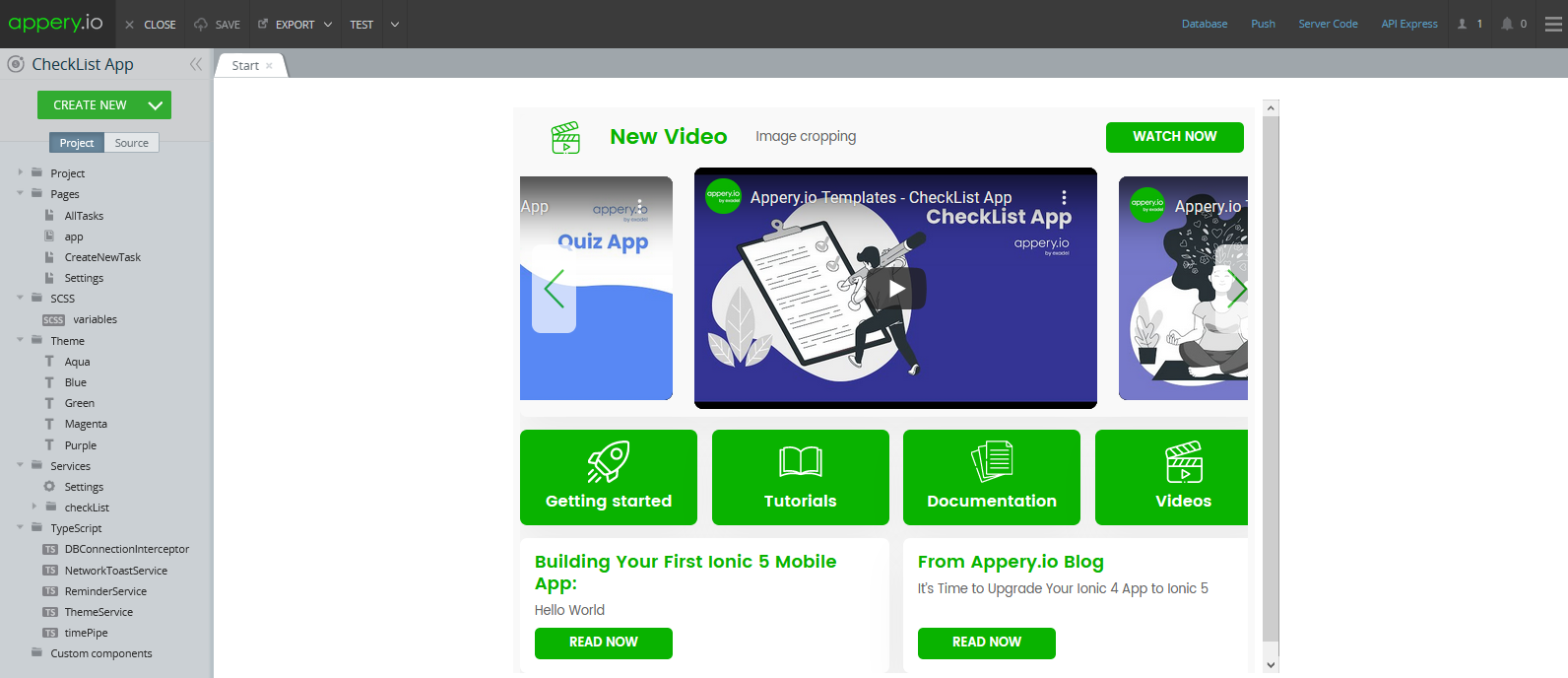 But wait, there's even more!
Any of the offered templates can be easily customized according to your personal preferences! You are free to rename the app and modify its UI and/or behavior, and it's so easy that you'll have a brand-new, unique application in no time at all!
Customizing the templates is fun and will not require any special coding experience or advanced development knowledge.
Using Appery.io Templates is a great opportunity to get a highly-functional, professional-looking mobile app without needing to troubleshoot the debris of long pieces of code slogging through long hours of trial and error.
And last but not least: to make your first-hand experience of customizing templates even more positive and successful, we have prepared step-by-step instructional videos and detailed tutorials for more ideas for your personalized applications:
Meditation & Sleep App: the app to help in practicing self-guided meditations or relaxation techniques.
Quiz App: can be used to build professional-looking quizzes that can be taken on any device.
CheckList App: use it for creating checklists with reminders and for tracking daily activities.
Duties App:  a simple yet efficient duties management app so that all your daily routine tasks can be easily arranged.
And, of course, stay tuned – more templates are coming soon!