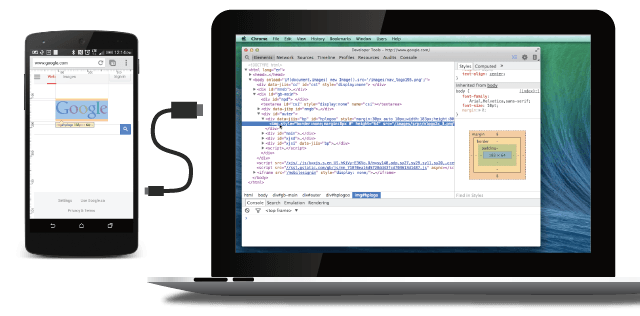 Debugging your JavaScript apps that are made with Appery.io can be performed in a several ways, but today we would like to share with you another method. This approach has been available before, but for a some reason not many people know about it. The flow is looks really simple:
Connect the device to a PC with a cable.
Export the Appery.io app as an Android binary (.apk).
Scan the QR code to install the app.
Launch Chrome and open the app on the device.
That's all! Now you have a really quick debugging tool to test your app with.
You should do a few steps to makes it work, but luckily they are not complicated and you can be ready-to-go in a few minutes.  A detailed guide about this feature and how to set it up you can found here.