The entire team is super excited to launch Appery.io.
First, some history. Appery.io has come a very long way since its roots as a prototype-building tool. Because of its heritage, the service is great at rapidly building mobile apps using a visual IDE. However, the product is now a complete cloud-based platform with integrated backend services and a rich catalog of plug-ins that make it easy to integrate with cloud services (including enterprise systems such as Salesforce.com). We are introducing a new brand to reflect the evolution of Appery.io as well as to support where our platform is headed.
A Complete Mobile Platform
An app is not just UI. An app is not just backend services. A true mobile app is UI, plus mobile backend services, and access to 3rd party APIs. Appery.io is unique because it is the only cloud-based platform with visual development tools and integrated backend services. The Appery.io platform has the following features:
Visual, drag and drop UI builder (HTML5, JavaScript, CSS, libraries such as jQuery Mobile, PhoneGap, etc)
3rd party REST API services
Out-of-the-box API Plug-ins to services such as Salesforce.com, Aetna CarePass, ESPN, AT&T and many more. You can always connect to any API of your choice
Backend services

Database
Push Notifications
User Management
File storage

HTML5 app hosting
iOS and Android Binary build
As you can see, Appery.io is a complete mobile platform offering cloud-based visual development tools for UI, and cloud-based backend services and API tools.
We will continue to invest in Appery.io to make it even more powerful. As an example, the service already provides access to the source code via the new Source view. Soon, we'll allow you to edit the source to provide even more flexibility. You'll see many more new features in coming releases.  We are working on a Server-side code feature where you will be able to write custom server code and invoke it in your app. We are also working on versioning and source control features. And of course adding even more API plug-ins.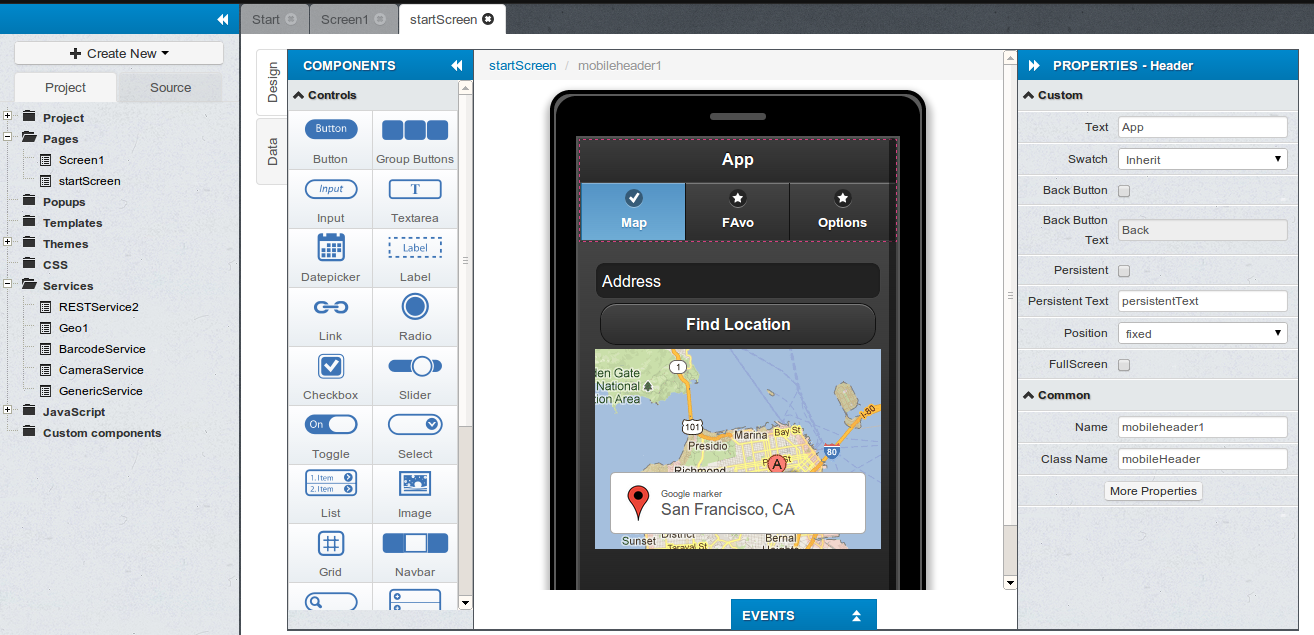 Your Apps and Plan
All your apps have been migrated to Appery.io and you will stay on the pre-Appery.io subscription plan. We do now offer a single and simplified pricing. You can always change to any of our new plans.
New Links and Getting Help
Our new links
Platform: https://appery.io 
Help and docs: http://docs.appery.io
Blog: https://blog.appery.io
Forum: https://appery.io/forum
Twitter: http://twitter.com/apperyio
Facebook: http://facebook.com/apperyio – Please Like us on our new page
YouTube: http://youtube.com/apperyio
Support email: support@appery.io
As always, if you have any questions, don't hesitate to use the links above to contact us.
Thank you,
The very proud Appery.io team.