Written by WebHostingSearch.com Team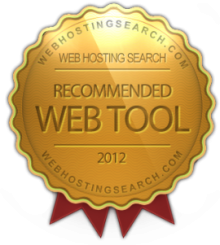 Mobile devices are now more powerful than what the industry offered before. It can now be used as an alternative to your desktop, offering almost the same amount of functions. You can bring your mobile devices wherever you go as long as you have the applications that can solve your problems. With this, the demand for apps constantly grows and as this happens, cloud services make the management of infrastructure easier for the users making it more attractive for them. Cloud based applications continuously capture the interest of the market.
While it seems complicated to build a cloud based mobile app, Appery.io, a service developed by Exadel that captured our interest with their previous web prototype builder, now offers the easiest and fastest way to create mobile app for HTML5.
Appery.io is an easy-to-use builder as it does not require installation and easily connect to any cloud services using REST. An interesting builder that is loved by many professional developers and beginners because of the support and helpful tutorials it provides. It also lets developers use REST API for their apps and build a beautiful mobile UI.
Appery.io offers an easy way to export your app to mobile web and the app source code. Last month, Appery.io announced that SendGrid is now available as API Plugin for their app builder. You can send outgoing messages from your mobile app using this plugin.
Web Hosting Search team is proud to announce that Appery.io becomes part of our list of Best Mobile App Builder in our directory. WebHostingSearch.com was established year 2000 and started looking for recommended tools since 2008. The inclusion of Appery.io was based on the number of suggestions from our web development team and community.
"Welcome to our community!" –WHS Team