Appery.io was initially designed for creating mobile apps of the enterprise level, but at the same time, it is so intuitively simple and flexible that even elementary school students can use it!
Some days ago we got the news so positive and inspiring that we can't help sharing it with you: one of our users is officially the winner of the 2022 DCSD Virtual Technology Fair!
Dhwanil Dalal, a student of the Dunwoody Elementary School, GA won the 1st PRIZE in the Mobile Apps category with his app created with Appery.io and was selected for the state level competitions! According to the 2022 DCSD Virtual Technology Fair Committee, all the submitted projects from Elementary, Middle, and High schools around the district were judged on documentation, functionality, creativity, understanding, and intended purpose.
The project of this talented kid, Hobby explorer, created with our visual App Builder is actually a platform intended for students who are looking for teachers to support them in their hobbies like music, dance, Rubik's cube, etc. in their nearest area and can help making useful connections.
Thanks to Dhwanil, Appery.io is now on the list of the recommended tools in the Mobile Apps category of the Georgia Educational Student Technology Competition (GASTC).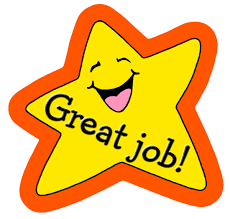 Interestingly, that we could have never learned about this great story of success of this little but very talented boy if one of our users hadn't written to us with the news that his son had used the Appery.io platform to build the project for his school competition. What is more: the kid managed to create the project using our 2-week Trial subscription and when the trial period came to an end the happy farther reached out to us asking for a discount to support the kid in the next round of competition.
No need to say that we were happy to extend the subscription for free as it is an honor for us, at Appery.io to support our users commited to create apps that make our world a better place to live in and succeed in doing that! Of course we couldn't but ask the family if we could share this story of success and inspiration with you and got their consent.
And now, when the boy is invited to participate in the virtual GASTC – 2022 Georgia Virtual Student Technology Competition and is making his best getting ready for the next round it's high time for all of us to say:
Keeping our fingers crossed for you, Dhwanil!