The May release for Appery.io mobile app platform is coming this weekend. The main new additions are:
General Data Protection Regulation (GDPR) Compliance
Ethereum Support
General Data Protection Regulation Compliance
The European Union has introduced new regulations for collecting and storing personal data. The regulations go into effect at the end of May. The regulations cover the information that can be requested by websites, from cookies to private email. This is an important thing to pay attention to for app builders—and app users.
So, we've rewritten our terms of use to comply with the new regulations.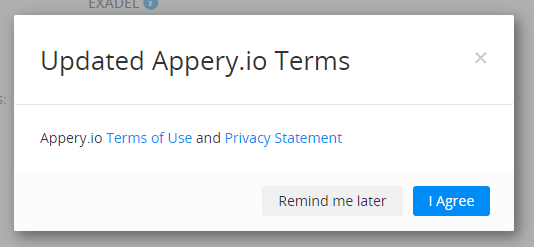 (And, don't worry. Your data is safe with us.)
Ethereum Support
Ethereum is a decentralized platform for running smart contracts, applications that run exactly as programmed without any possibility of down-time, censorship, fraud, or third-party interference. These apps run on a custom-built blockchain, an enormously powerful shared global infrastructure that can move value around and represent the ownership of property.
Now, this feature is available in the API Express part of our platform. The detailed description will be available in our documentation right after the release.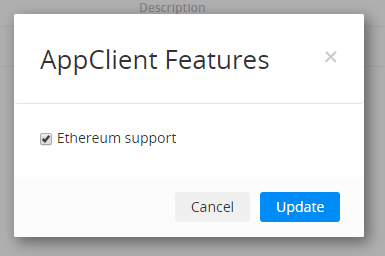 And Then, There's More
The release includes a few other things. In features, the Fetch size parameter will be available for the SQL component (one of the most popular features of the API Express). And, there are fewer bugs. Of course, we have fixed a lot of them.
Keep in Touch
If you run into any hiccups with this release, please reach out to us via the forum or by sending us an email. (To send us an email, sign into the platform and click the Get Help link at the top.)
Finally, remember, our developers are always happy to help you with your application. To make you feel more comfortable about getting this help, you will see the complete sum (including all discounts) you'll be charged before agreeing to proceed.