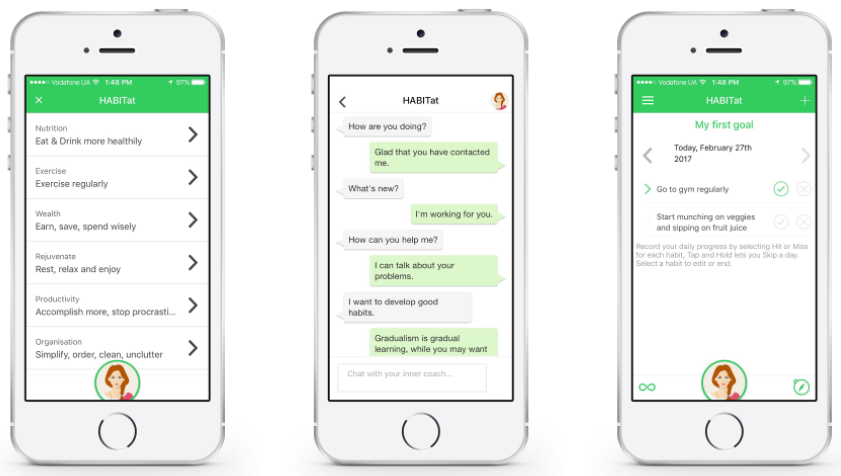 Enkr8ia was formed with the purpose of developing technology to enable people to achieve their personal goals. The name is derived from the ancient Greek word "enkrateia" that stands for "In power of self".
Problem
As the market is full up with trackers of daily habits, Enkr8ia was looking for a cost-effective and intelligent solution to go beyond the tedious stats. Demand for a clean interface and off-line support was prioritized as well as a virtual coach that require some tricky API integration.
Solution
Enkr8ia evaluated many platforms but few of them provided the blend of cost-efficiency, out-of-the-box functionality, and skilled developers. As a cloud platform that makes it fast and simple to build hybrid and mobile web apps that are connected to APIs, Appery.io benefited among the others.
The Appery.io architecture assumed rapid integration with natural language virtual assistants (chatbot) that rely on artificial intelligence for human interaction. In addition, the Appery.io developers are proficient in integrating the AI software with social networks.
The Appery.io cloud database (running on MongoDB) took a role of the central cloud based communication point to the social networks and AI software. As a result, the SSO like service that permits a user to use one set of login credentials to access multiple applications was integrated into the app eco system.
The Appery.io backend services architecture made it easy to extend the app's logic and database opening the chatbot for deployment on the Facebook Messenger platform.
Furthermore, the Appery.io platform has a built-in enterprise feature to support off-line functionality. The feature, which is called API Express, streamlined the app cost.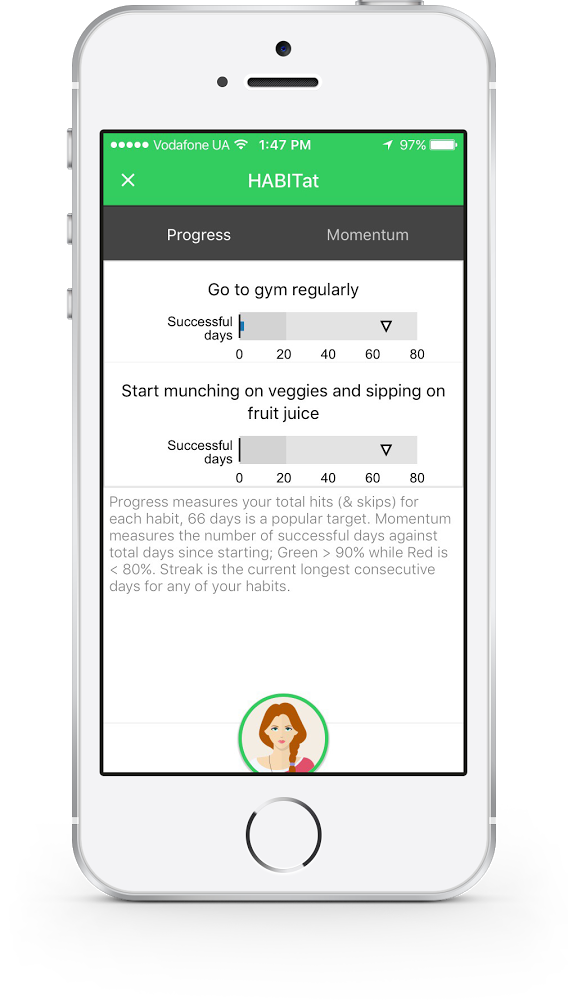 Result
The app has been published on Apple Store and Google Play — download and install it today. The app is ready to serve to fight bad habits and build good way of life.