We've got some exciting news to share:  API Express is now available as a standalone deployment.  As you know, API Express enables enterprises to easily and securely access enterprise databases using REST APIs. Many enterprises are interested in creating REST APIs for their back-end systems so that they can be accessed from other applications including mobile or desktop apps. API enables this capability by allowing you to modernize legacy systems without re-writing them, making them accessible through mobile apps. However, our latest updates not only allow you access to enterprise databases, but other systems which are accessible through HTTPS protocol.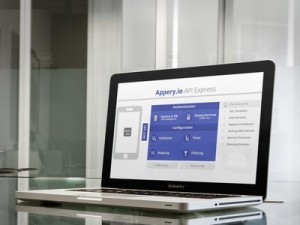 Our new standalone deployments of API Express enable new users to:
Deploy API Express Standalone on premises behind their firewall in order to meet their IT polices. Due to API Express being deployed this way, you can securely access your enterprise system while still leveraging the rest the Appery.io platform from the cloud.
You do not have to purchase our complete Appery.io platform now that API Express is standalone, yet you are still able to easily modernize backend systems with RESTful APIs.
One of our key new features to API Express is our Enterprise and Java Services. You can now conveniently develop and deploy a service of any complexity that has any underlying enterprise system behind it to expose services in any form.
Not only does API Express Standalone allow you to modernize your legacy systems, it can also:
Save you time and money – you do not have to out-source a developer to create an app to provide a REST service; Appery.io has already provided you with this. Instead, you simply fill out a form to specify what you want inside the REST service. Being able to complete this service yourself makes API Express Standalone a user friendly, and cost-effective process.
API Express as part of our group platform is limited as Appery.io cloud is a public service, however, API Express Standalone has the ability to change our current limitations, and the hardware systems that is deployed giving you complete control.
You are also provided with secure access to such databases through our direct Appery.io connection, this provides a portal to the information behind database firewalls for faster access.
More information about API Express can be found here