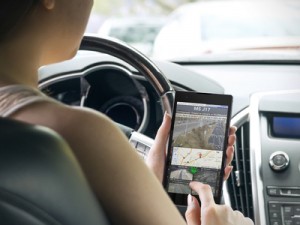 "It's crazy just how fast I can build an app using Appery.io, but what is even better is that I can push the same app to Android, IOS, and Windows Phone with very little work. The speed of development was astounding."
An independent developer with limited coding experience, has successfully created the Motorway Cam App that has over 40,000 downloads from the IOS and Android app stores. Appery.io's ability for customization, and our easy-to-use platform has enabled the developer to build coding into the background. This has allowed the developer to design the app to preform as intended instead of following pre-designed templates.
Not only has Appery.io's easy-to-use platform enabled the developer to create two other Motorway Cam Apps for Netherlands and Spain, our updates have allowed the developer to introduce the AUTOCAM feature. This feature takes the user's GPS co-ordinates, and direction of travel to provide them with 4 live camera feeds so that they can view current motorway traffic conditions.
Click here to view the full case study.