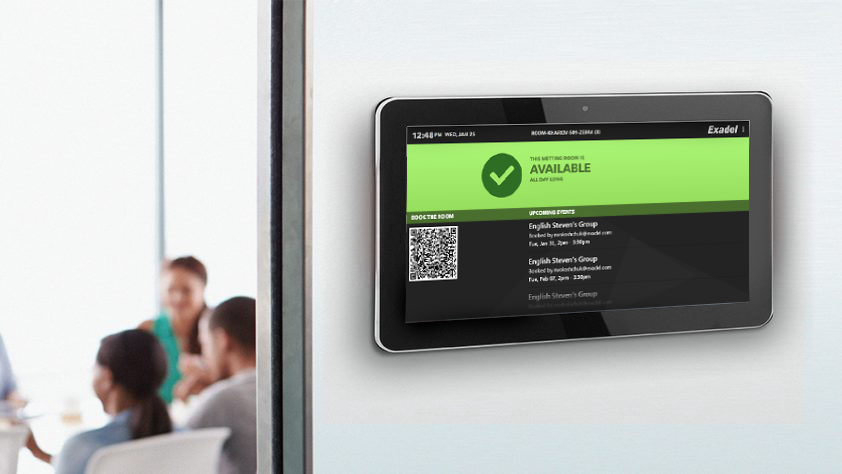 It is safe to assume that you have experience this before. You go into a conference room to have an important phone call or meeting and someone is already sitting there. Someone is sitting there because your organization doesn't have a conference room reservation software or even it it does have one, it's so cumbersome to use, no one uses it.
At Exadel, the parent company behind Appery.io, with over 800 employees and 7 worldwide offices – this was happening on daily basis. When you come to a conference room to have an important meeting and can't use it, it causes confusion (if someone is already inside the room) you waste time and other resources.
To solve this mandate problem, Exadel decided to build a mobile conference management app using the Appery.io platform and deploy it throughout its office worldwide.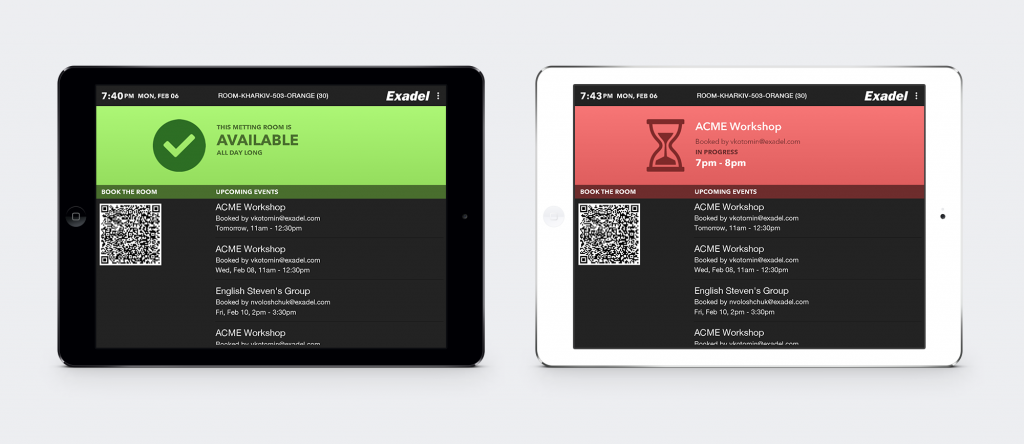 The app is called Conference Room Booking App.
The app communicates with your Google Calendar via SOAP services and retrieves details about ongoing and upcoming events. In order to connect to an external SOAP service and expose it via RESTful APIs, the app uses Appery.io API Express.
The app uses the Appery.io cloud database to store meeting information and conference room information and bookings.
The app UI was built using Appery.io App Builder for Ionic.
The complete app was designed, developed and tested in about 16 hours.